How Will Climate Change Impact Wine? Part 2
Posted: Aug 01, 2019
---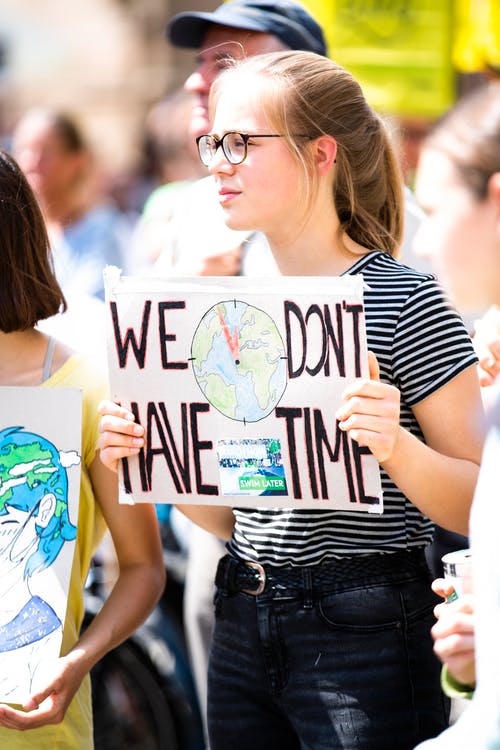 ---
This blog would not be complete without talking about how a leading wine company is combating climate change: Bodegas Torres. I spoke with Mireia Torres to know what actions are being carried out in this fight.

First of all, Mireia points out that the forecasts for Spain are not good, with a predicted increase in temperature between 2 and 6ºC at the end of the 21st century. It also highlights the research work that is being carried out from the Wine Technology Platform or the Innovi wine innovation cluster. But in her opinion, there is still work to be done if we want to be at the level of researchers from the United States and Australia, the leaders in wine research and climate change.

From my point of view, the most remarkable and commendable part of Bodegas Torres is the commitment to reduce CO2 emissions by 30% during the period between 2008 and 2030. The company is carrying out a demanding internal process to reduce consumption energy (especially fossil fuels), bet on renewable energy and help their suppliers to do the same.

Another controversial point pointed out by Mireia is the use of glass; Any quality wine uses this material for packaging. Consumers remain calm because after consuming the wine we take the bottle to the recycling container. However, a lot of energy is needed to produce and reuse glass and its recycling emits a large amount of pollutant gases. The problem intensifies if the producer decides to use very heavy bottles, which although they give a prestigious image to the wine, are totally counterproductive for the planet.

At the viticultural level, Torres is working with various techniques, some of them discussed above, which reduce the incidence of high temperatures: use of more resistant graft holders, orientation of new plantations with greater shade, work with vegetation driving to protect the grapes from direct sun, planting at altitude (every 100 m the temperature is reduced 0.7ºC). The improvement of drip irrigation, rainwater collection and a better understanding of the water needs of the plant are other important initiatives. At the oenological level, alcohol can also be reduced in search of a better equilibrium with dealcoholization columns or Osmosis, but these techniques are considered very interventionist.

Another of the organizations concerned about the impact of Climate Change is the O.I.V. (International Wine Organization), which offers its support through a method of calculation and control of CO2 emissions focused on wineries.

What can we do?
The truth is that I find it difficult to give an answer. Listen to science. Develop more efficient technologies. Educate on the responsible use of resources. Vote on ecological policies and finally do not remain passive when a new summit on climate change fails. Climate actions have to be taken immediately.

Above all, do not avoid individual, personal responsibility when managing waste, resources and energy. In conclusion another aspect is to improve our upon Homo sapiens species. Remember not to cast blame on others without looking at your own behaviors first.
If you are a wine producer please contact us about our (Climate of Wine TM) symposiums.
Translated from Spanish by Go-Wine.com.

By Ferran Centelles
July 31, 2019
Source: Lavanguardia.com
---
---
Go-Wine Sharing and Promotion
Go-Wine's mission is to organize food and beverage information and make it universally accessible and beneficial. These are the benefits of sharing your article in Go-Wine.com
It Generates Free Traffic to your site.
Your Article Will Get Indexed Faster.
Your Google Rankings Will Rise. Google Rise Articles with Positive Participation & Contribution.
Your Article Will Reach New Customers and Audience. Go-Wine has a selected audience and visitors from over 120 countries.
You always receive credit - you will be cited accurately (Author, Website & Hyperlink).
The integrity of the Information is not compromised - you always will be linked to the most up to date version of your article.
Contact Us for more information.