Chef Jose Andres Has Been Nominated For The 2019 Nobel Peace Prize
Posted: Dec 03, 2018
---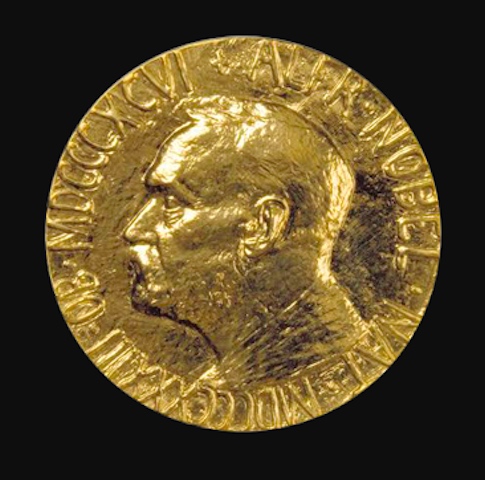 ---
Chef Jose Andres has plenty of accomplishments to his name: New York Times best-selling author, James Beard Award winner, humanitarian and one of Time's 100 most influential people. And recently, the chef has been nominated for the 2019 Nobel
Peace Prize, recognizing his humanitarian efforts.
Last year, Andrés and his nonprofit, World Central Kitchen, fed hungry Puerto Ricans in the aftermath of Hurricane Maria, which devastated the area last September.

"We began serving hospitals, because the doctors and the nurses — nobody was feeding them," Andrés told NPR at the time. "At one point, we had 18 kitchens functioning at the same time. We would [serve] over 150,000 meals a day."

The mission of WCK is to change the world "through the eyes of a chef."

Andrés was named the James Beard humanitarian of the year in 2017 for his work in Puerto Rico, but his efforts continue to be recognized, particularly by Rep. John Delaney (D-MD), who nominated the founder of WCK for the 2019 Nobel Peace Prize.

"Because of Mr. Andrés's work, millions of people have been fed," Delaney wrote in his nomination. "This is the most basic human need and Mr. Andrés has proven to be world-class in this essential humanitarian field. With an incredible spirit and an innovative mind, Mr. Andrés is solving one of the world's ancient problems and supplying world leaders with a new road map to provide more effective disaster relief in the future."

According to Eater, Andrés and WCK did more to feed the Americans of Puerto Rico than any other single government or nongovernment agency. They served more than 2.3 million meals.

"Oh, wow," Andrés told the Washington Post in response to the nomination. "They nominate everybody."

He also took to Twitter, responding to entrepreneur, philanthropist, venture capitalist and sports team owner Ted Leonsis' tweet congratulating the chef.

Honest, no one deserves this more than Jose, getting work done, being selfless, helping those in need, so proud to know him and support Jose Andres in all his work. This is awesome. https://www.washingtonpost.com/news/food/wp/2018/11/26/jose-andres-is-nominated-for-the-2019-nobel-peace-prize-congressman-confirms/ …

Andrés founded WCK in 2010 following the earthquake in Haiti. They installed clean cookstoves in the region.

"Shortly after the earthquake, I went to Haiti to assist in humanitarian relief efforts, and saw that the grinding poverty they live with day-to-day had been exacerbated by dirty cooking conditions in overcrowded and unsafe tent cities," Andrés said in a press release in 2011 when the Global Alliance for Clean Cookstoves announced Andrés' new role as culinary ambassador.

Andrés and WCK would continue to return to Haiti. In 2016, WCK converted 50 school kitchens to propane stoves as part of their Haiti Breathes initiative and set out to build 40 new school kitchens by 2019, according to WCK's 2016 report.

Since Haiti, WCK has helped countless people across the globe, from the Dominican Republic, Nicaragua, Zambia and Peru to Cuba, Uganda, Cambodia and right here in the U.S.

In 2017, WCK headed to Houston to feed people after Hurricane Harvey.

Shortly after, WCK would head to Puerto Rico.

"Puerto Rico just took us by storm," WCK Executive Director Brian MacNair told Eater in 2017. "We grew 500 percent as an organization overnight."

Andrés is one of about 300 Nobel Peace Prize nominees, and the winner for 2019 will be announced next October. In the meantime, a huge congrats goes out to Andrés, WCK and the incredible work they've done to help people — and serve millions of meals — in times of crisis.

By Kristine Cannon
November 28, 2018
Source: Sheknows.com
---
Go-Wine Sharing and Promotion
Go-Wine's mission is to organize food and beverage information and make it universally accessible and beneficial. These are the benefits of sharing your article in Go-Wine.com
It Generates Free Traffic to your site.
Your Article Will Get Indexed Faster.
Your Google Rankings Will Rise. Google Rise Articles with Positive Participation & Contribution.
Your Article Will Reach New Customers and Audience. Go-Wine has a selected audience and visitors from over 120 countries.
You always receive credit - you will be cited accurately (Author, Website & Hyperlink).
The integrity of the Information is not compromised - you always will be linked to the most up to date version of your article.
Contact Us for more information.