Top 5 Food Trends You'll See In 2019
Posted: Dec 04, 2018
---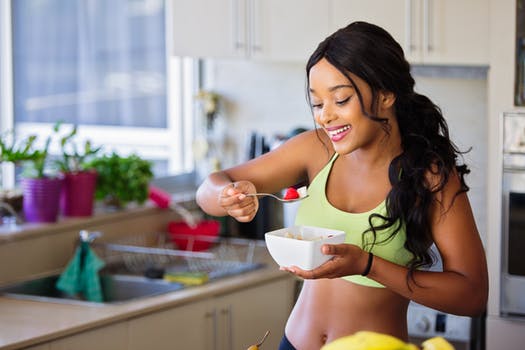 ---
Now that December is approaching, it's time to look ahead at how people will eat next year. From more automation to new flavors and "motherless meat," here are the top dining trends in 2019, according to the latest report by global food, restaurant and hotel consultancy Baum + Whiteman.
More people will eat at home
Why eat out when there are plenty of reasons to eat in? Given the increasing prices of food away from home versus the steady prices in supermarkets, more diners will stay home in 2019. According to NPD, half of the people's dining expenses are spent eating out, yet 82% of the meals are prepared at home. Increasing rent, wages, tight finances and higher US tariffs are also notable factors. Yet, pricing aside, another reason is that millennials—a 75 million market segment—are unafraid to cook. A study by Better Homes & Gardens indicates that 93% of millennials spend four nights a week dining in. And let's not forget the popularity of meal kits, better supermarket prepared food, and Netflix binge, which collectively contribute to this defining trend.

Increased automation
Now that automated dining experiences are becoming more common, get ready to see more bots next year. These won't be your average face-recognizing automatons or AI-powered ordering systems in fast food restaurants, but robots that actually make your food, delivering room service in hotels, and "self-driving" bots taking orders plus escorting customers to specific tables at sitdown restaurants. With this new generation of gadgets entering the workforce, it's no wonder why according to a recent article at the New York Times, hotel employees around the world are become increasingly concerned by their new rivals and would take job security over higher wages.

The burgers at Creator are hardly basic. The sauce selection alone is impressive—with choices such as a Pacific sauce with umeboshi and mole (Creator Culinary Lead David Bordow's take on Thousand Island), a Housemade Hungarian smoked paprika catsup, and a charred onion jam.AUBRIE PICK

WHERE TO TRY: Cafe X (San Francisco); Creator—a burger-robot restaurant in San Francisco with two machines that can assemble up to 350 burgers an hour; Spyce, a Boston startup with star chefs Daniel Boulud, Gavin Kaysen and Thomas.

As marijuana becomes legal in more jurisdictions in North America, there will be a big consumer shift from sodas and beers to hemp and marijuana drinkables. Now, understand that this pertains to Cannabidiol or CBD from hemp that can mellow you out and perhaps relieve pain; not the THC compound from marijuana leaves that will get you high. Obviously, not everyone will jump on board right away. Early adopters will likely be millennials, followed by vegans and vegetarians, Wall Streeters, and the wellness crowd. The mainstreaming of marijuana will be found in restaurants and bars—with chefs putting together CBD tasting dinners and mixologists crafting CBD cocktails.

Among the popular CBD items at Green Goddess Cafe is this Goddess Grilled Cheese, which includes pesto aioli infused with CBD, fresh baby spinach, homemade mozzarella cheese, avocado and tomato.GREEN GODDESS CAFE

WHERE TO TRY: Green Goddess Café in Stowe, Vermont; Sweets by CHLOE.—the vegan bakery under the By Chloe. brand in New York—has a CBD-infused chocolate ice cream cake called Mary Jane with CBD frosting and green sprinkles; MatchaBar in New York and LA features a signature 'Honeypot' latte using a tablespoon of Potli's CBD-infused organic raw honey.

Rise Of lab-grown, "motherless" meat
Plant-based diets are still going strong in 2019—in a different way. Rather than eating meat the traditional style, there will be more lab-grown meats and related proteins that will change how you (and very likely self-proclaimed carnivores) see food. Here's an oversimplified way to describe the concept: You pluck a cell or two from an animal instead of killing it, then breed it on an enormous scale. While the jury is still out on its taste, green supporters will love all the potential benefits—elimination of ranches and slaughterhouses, reduction of greenhouse gases and energy consumption, just to name a few. Foreseeably, there will be pushback. Given dairy sales are hurt by the success of faux milk, ranchers are launching campaigns to prevent these engineered proteins from being called "meat" at all.

WHERE TO TRY: Just—the food innovator known for its plant-based eggs, cookies and mayo—is working with regulators in hopes of make its first small commercial sale of a real meat product made from cells by the end of 2018. Clara Food (egg whites); Finless Food (fish); Perfect Day (milk).

In 2017, Finless Foods hosted a public tasting of these carp croquettes made entirely from carp cells.FINLESS FOODS

Sour rules
In terms of trendy flavor, next year is all about sour. Thanks to the popularity and influence of Korean, Filipino and Persian cuisines, expect more and more sour elements on the plate. For instance, there are kimchee tacos, quesadillas, mac-and-cheese and ice cream in Korean-inspired "new" American dishes; vinegar-based recipes, marinades and sauces on Filipino menus; and plenty of tartness from calamansi, rhubarb, sour oranges, tamarind and pomegranate in Persian restaurants.

By Eustacia Huen
November 30, 2018
Source: Forbes.com


---
---
Go-Wine Sharing and Promotion
Go-Wine's mission is to organize food and beverage information and make it universally accessible and beneficial. These are the benefits of sharing your article in Go-Wine.com
It Generates Free Traffic to your site.
Your Article Will Get Indexed Faster.
Your Google Rankings Will Rise. Google Rise Articles with Positive Participation & Contribution.
Your Article Will Reach New Customers and Audience. Go-Wine has a selected audience and visitors from over 120 countries.
You always receive credit - you will be cited accurately (Author, Website & Hyperlink).
The integrity of the Information is not compromised - you always will be linked to the most up to date version of your article.
Contact Us for more information.